The Edgewood-Colesburg Community School District is a pre-kindergarten through grade 12 public school system. Forty-nine teachers serve 511 students from the communities of Edgewood and Colesburg in northern Delaware and southern Clayton counties.
Our elementary school, built in 1992, is located in Colesburg serving students in JK through grade 6. The Junior/Senior High School located in Edgewood serves grades 7-12. We offer a highly challenging academic curriculum with a small student-teacher ratio.
Several quality extra-curricular activities in the fine arts and athletics are demonstrated by a high level of participation from our students. Supporting these extra-curricular programs, we have an active athletic booster club as well as a Friends of the Arts group. Our elementary also has a parent support group. Ed-Co Partners, which promotes activities that support and speak on behalf of elementary students.
All students have immediate Internet access to enhance their learning experiences. Both the elementary and secondary centers have high quality computer labs for students. Special services offered at Edgewood-Colesburg are Title 1 Reading and Math, Special Education, Gifted and Talented education and advanced post secondary education courses. Sixty-five percent of the graduates complete their education in a two or four year college program.
Ed-Co is 1 to 1 with laptop computers in the 7-12 building.
Graduation Rate Breakdown:
2 yr school – 21%
4 yr school – 9%
Tech. – 3%
Workforce – 7%
Dual Credit Classes Offered
Intro to Accounting
Adv. Accounting
Intro to Auto Technology I
Applied Auto Basics I
Applied Auto Basics II
Dosage Calculations
Nurse Aid I and II
Intro to Health Occupations
Principles of Agronomy
Nutrition
Medical Terminology
Survey of Animal Industry
Farm Business Management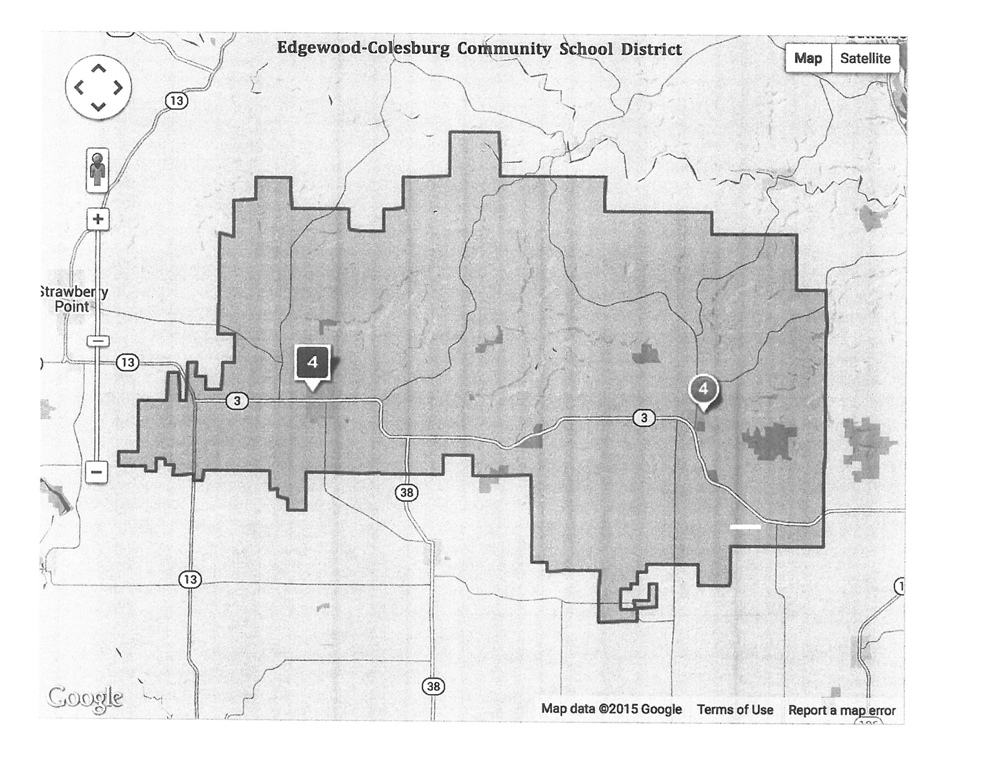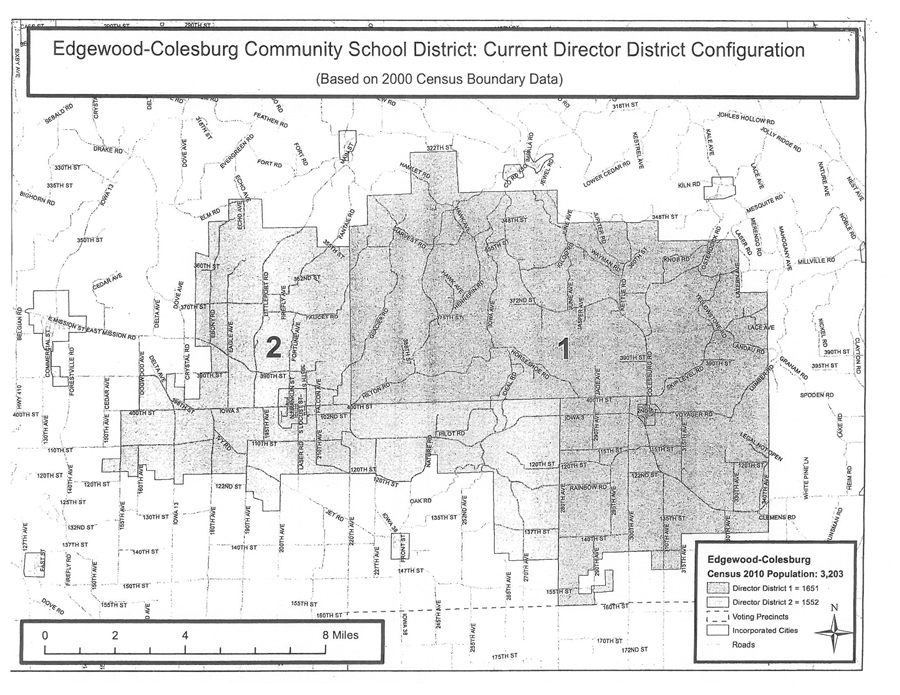 Go Vikings!
11:1 Student/Teacher Ratio
Regional Medical Center
is a 25 bed acute care hospital located in Manchester, Iowa. Services provided include inpatient care, obstetrics, critical care, outpatient specialty clinics, surgical, laboratory, radiology, cardiac rehabilitation, physical therapy, home healthcare, hospice and a counseling center.
Specialty Clinic
Specialists from Cedar Rapids, Dubuque, Waterloo, and Iowa City provide services in the clinic, including:
Audiology
Cardiology
Endocrinology
General Surgery
Nephrology
Neurology

OB/GYN
Oncology
Ophthalmology
Oral Surgery
Orthopedic
Otolaryngology

Pathology
Podiatry
Pulmonology
Radiology
Rheumatology
Urology
Regional Family Health offers 21 providers.
Chiropractic
Dunn Chiropractic
Manchester Chiropractic
Back to Health Chiropractic
Dr. Krista Berryhill
Manchester Dental, P.C.
Advanced Eyecare Association of Eastern Iowa
Manchester Family Vision
Physical Therapy Solutions
Fitness
Lincolnwood Assisted Living, Edgewood
Edgewood Convalescent Home