Manchester is the Delaware County seat located on Iowa Highway 13 and 4-lane U.S. Highway 20, with a population of well over 5000. Manchester is often referred to as the "heart of the golden triangle"-that is, an equal distance between Cedar Rapids, Dubuque and Waterloo. Manchester filed for incorporation in 1866. Originally the community was called Burrington, however to avoid confusion with Burlington, the post office named the community Manchester.
Manchester, located in an agricultural area, provides many opportunities. There are 19 industrial manufacturers in Manchester and an additional 14 in Delaware County providing employment to 1,697 people. Among the major industries are, lead acid batteries, dump bodies, aviation instrumentation, construction equipment attachments, truck equipment installation, telemarketing, and specialized trailers. Other major employers are the medical center and schools.
Manchester is proud of the strong business and retail sector with an excellent variety of stores and services providing a complete shopping area. The public library has a children's department, genealogy room, public computers with access to the Internet, the library also hosts the ICN. The community and surrounding area enjoys a recently constructed Recreation Center, also an aquatic center and expansive baseball-softball complex. Other recreation is available through an archery range, golf courses, tennis courts, bowling and several beautiful parks.
Health care is provided at the Regional Medical Center with emergency medical treatment available including air flight. Long term nursing care and assisted living facilities are available. Educational needs are met through a private grade school, public grade and high school, community college center and university. Many other colleges and trade schools are located within an hour drive. Visit our web site at www.manchester-ia.org
Library services are provided by the Manchester Public Library, just a ten-minute commute from the community. The Manchester Public Library provides users with a number of wonderful services, including books, magazines and newspapers that can be loaned out for a day or several weeks. Audio and video tapes are also available on loan. The library has a children's room with books, magazines, computers and computer games, and story hours for 3, 4 & 5 year olds.
In addition to the services mentioned above, the library has several computers available for public use, and these computers have access to the internet. There is also a Genealogical Room and a Microfilm Room for your use.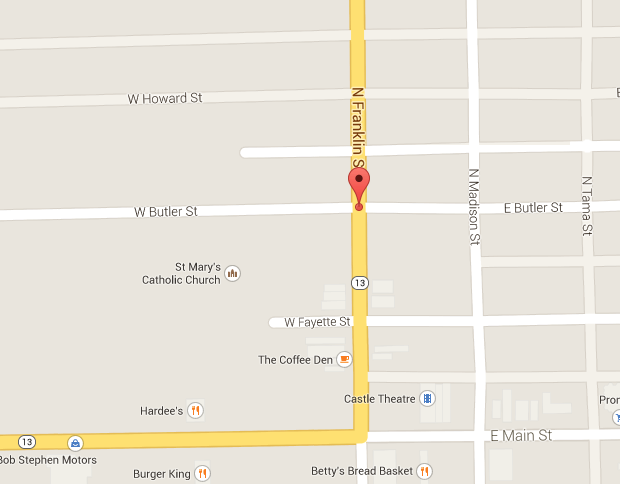 Hours:
Monday – Thursday
9:30 a.m. – 8:00 p.m.
Friday
9:30 a.m. – 5:00 p.m.
Saturday
9:00 a.m. – 3:00 p.m.
Manchester Public Library
300 N. Franklin Street
Manchester, Iowa 52057
Phone: 563-927-3719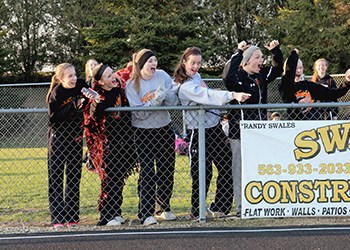 West Delaware
601 New Street Manchester, Iowa
Phone: (563) 927-3515
Learn More
Community Congregational United Church of Christ
205 E Howard, Manchester, IA
Phone: 563 927-4772
Cornerstone Community Church
18141 222th Street,  Manchester, IA
Phone: 563 927-2851
First Lutheran Church
313 E Fayette, Manchester
Phone: 563 927-3420
New Life Assembly of God
Our Savior Lutheran
114 Guetzko Ct., Manchester, IA
Phone: 563 927-4860
Presbyterian Church
312 E Butler, Manchester, IA
Phone: 563 927-3762
Blessed Trinity Cluster of Catholic Churches
119 W Fayette, Manchester, IA
Phone: 563 927-4710
United Methodist Church
413 E Butler, Manchester, IA
Phone: 563 927-3790
Manchester Aquatic Center
Contact:
200 Stearns Drive
927-6488
The aquatic center features a zero-depth entry with a diving board, drop slide, tube slide, flume slide, spray features, lily pad walk, sand playground, sand volleyball court and concession stand. It is located next to Tirrill Park.
American Red Cross – Learn to Swim Program, private swim lessons
Manchester Swim Team through the Manchester Swim Team Association
Beckman Baseball/Softball Complex
Home field of the West Delaware Hawks varsity baseball team. Approximately 700 youth participate in the Manchester Kids League ran through the Manchester Kids League Association during June and July.
Programs:
Youth: Basketball League and Basketball Clinic, Swimming Lessons, Lifeguard, Water Safety Aid Courses, Soccer and Flag Football
Adult: Co-ed Volleyball League, Women's Volleyball League, Men's Basketball League, Flag Football League, Basketball Open Gym, Volleyball Open Gym & Aerobics, Dodgeball League
The Manchester Parks & Recreation Pass the Hat Players present a production mid July in Tirrill Park Bandshell. Director/choreographer – Denise Jones
Golf:
Hart Ridge, 1647 195th St., Manchester 563 927-5494
Hart Ridge is a public 9 hole course with a practice range.
Pin Oak Pub and Links, 18175 222nd St., Manchester 563 927-4653
Pin Oak Pub and Links is a challenging 18 hole public golf course with watered fairways. A restaurant and pub with banquet facilities are available.
Manchester Fish Hatchery
22693 205th Ave
Manchester
563 927-3276
The Manchester Trout Hatchery provides all the fingerling trout for Iowa's trout program. Water is supplied by three springs and two wells. Approximately one-half million eggs are taken and fertilized each year to provide 300,000-400,000 catchable-sized trout for Iowa's 30,000 trout anglers.
Delaware County Fair
The Delaware County Fair is held annually on the second week in July at the fairgrounds located on E. Acers Street in Manchester. Enjoy a midway, evening entertainment, 4-H livestock show and exhibits and display booths include Master Gardeners and many other areas of interest.
Manchester City Parks
Shelter reservations made at City Hall, 208 E Main – no phone reservations
Baum Park (Anderson Street)
Central Park (West Butler & E Union Streets)
Denton Park (West Main & 8th Street)
Riverfront Gazebo (South Franklin & West Marion)
Seibert Park (Quaker Mill Drive)
Tirrill Park (West Union)
Senior Citizen Housing:
Apartments on West Marion – F & M Realty 927-5600
East Main – ECIA Regional Housing 800 942 4648
Countryside Village – Subsidized living 927-4411
News Media
KMCH 94.7 radio, 212 E. Main, Manchester. 563 927-6249
Weekly newspapers for Delaware County include:
Manchester Press, 109 E. Delaware, Manchester 563 927-2020
Edgewood Reminder, P.O. Box 458, Edgewood 563 928-6876
Delaware County Leader, P.O. Box 128, Hopkinton 563 926-2626
Wastewater Treatment Plant:
Water Department:
Chad Wulfekuhle
Streets:
Larry Schmidt
Park & Recreation:
Doug Foley
Manchester Board of Adjustment:
Richard Justice, Chair
Manchester Planning & Zoning:
Becky Dolan, Chair
Manchester Parks & Recreation:
Mike Wessels, Chair
Hotel-Motel Tax Commission:
Connie Behnken
TIF Committee:
Tim Vick
Trustees of Manchester Public Library:
Colleen Meyer, Chair
Board of Construction Review
Manchester Airport Committee:
Dan Stelken, Chair
Manchester Forestry Improvement Committee:
Dean Sherman, Chair
Local TV Access Channel Committee
Greater Delaware County Foundation:
Tom Allyn
Regional Planning Affiliation Policy:
(ISTEA): Milt Kramer
Delaware County Softball Commission:
Doug Foley
Delaware County Solid Waste Commission:
Dan Stelken
Delaware County E911 Board:
Jim Hauschild
Other committees without designated chairperson:
Eastern Iowa Regional Housing Authority Commission
Housing Rehabilitation Committee
Street Committee
Water & Sewer Committee
Facilities Management Committee: Ball Complex