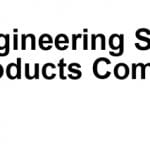 Website Engineering Services and Products Company
Looking for an entry-level leadership opportunity?
Are you skilled in welding and looking to build leadership skills?
Do you have experience in a tiered lean environment that focuses on daily SQDCE?
If so, our Weld Team Lead position would be a great fit for YOU!
Your Responsibilities:
Effectively communicate daily production plan with tier-1 teams.
Assign staff: move personnel on the floor based on production needs and notify supervisor or manager of needs for staffing.
Monitor or complete the tier-1 PvA boards on an hourly and/or job basis. Advise supervisor and/or manager of performance issues.
Ensure the continuous flow of production of assigned areas to meet planned output (water-spider activity).
Provide coaching and facilitate training to develop employees.
What Skills You Need:
·         Experience working with blueprints
·         Knowledge of manufacturing processes
·         Communication and leadership skills
·         Positive attitude and team player
·         Ability to foster a positive atmosphere of cooperation and collaboration
What Makes You Stand Out:
·         Communication, leadership and positive abilities
·         Team oriented
·         Manufacturing experience