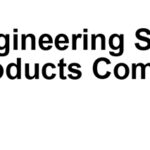 Website Engineering Services & Products Company(ESAPCO)/FarmTek
IMAGINE THE POSSIBILITIES. REALIZE YOUR POTENTIAL
Traveling Position
Summary:  The person in this position reports to the Construction Supervisor, and is responsible for directly supervising the construction of building structures.
Tasks & Responsibilities: 
Supervise the work activities of construction crews assigned to assemble fabric buildings onsite, and provide input on their performance to the Assistant Project Manager.
Prepare worksites for assembly and placement of buildings and/or assist purchaser in preparation of site as needed.
Respond to customer inquiries and complaints regarding installations.
Mobilize and protect necessary construction equipment.
Insure all parts and materials are available onsite.
Monitor quality of the installation and report any problems or potential problems to the Assistant Project Manager.
Document and photograph progress of construction projects.
Perform other tasks as assigned.
Minimum Requirements:
Ability to read and follow complex instructions and read blueprints and schematics.
Education and/or Experience:                                                
High School Diploma is required.
At least 1 year of construction experience.
Associates Degree or a Bachelor's Degree in related field preferred.
Knowledge's, Skills, & Abilities: 
Knowledge of corporate policies and procedures related to human resources management.
Knowledge of building codes and restrictions.
Knowledge of safety policies and regulations.
Knowledge of construction requirements and techniques.
Ability to define and solve specific customer problems associated with installation.
Ability to supervise the work of others
Skill at using construction tools and equipment
Working Conditions:
Frequent travel is required; work is generally scheduled for weekdays, but sometimes requires travel and work on Saturdays and Sundays.  Frequently requires physical labor typical of construction activities, which includes lifting, bending, stooping, kneeling, and reaching.  Working outside is required, sometimes in harsh weather conditions.