Construction Worker ($1000 SIGN ON BONUS)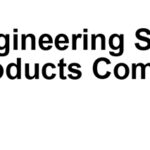 Website Engineering Services & Products Company(ESAPCO)/FarmTek
IMAGINE THE POSSIBILITIES. REALIZE YOUR POTENTIAL
$26 per hour-traveling crew position
Summary: The person in this position reports to the Construction Foreman, and is responsible for the construction of fabric buildings and structures.
Tasks & Responsibilities:
Assemble fabric buildings and structures onsite.
Prepare worksites for assembly and placement of buildings and/or assist purchaser in preparation of site as directed.
Make repairs to damaged material and equipment as needed.
Document and photograph progress of construction projects as directed.
Perform other tasks as assigned.
Knowledges, Skills, & Abilities:
Knowledge of construction requirements and techniques
Ability to lift 70 pounds
Skill at using construction tools and equipment
Working Conditions:
Frequent travel is required; work is generally scheduled for weekdays, but sometimes requires travel and work on Saturdays and Sundays. Working outside is required, sometimes in harsh weather conditions.
Physical Requirements:
In addition to heavy lifting, this job requires, variously, continuous standing, walking, sitting, light lifting, carrying, pushing/pulling, kneeling, crawling, climbing, and squatting
Environmental Conditions:
This job is required to be performed, variously, in hot, humid, dry, dusty, and cold conditions both inside and outside.
Minimum Requirements:
Ability to read and follow complex instructions and read blueprints and schematics
Training Needs:
The person in this position needs continuous training in corporate policies and procedures related to product installation, and in construction techniques.