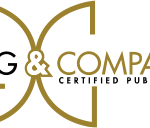 Website Gosling & Company , P.C.
CPA Firm with over 75 years of experience.
Description: The A&A will audit planning, fieldwork and reporting on financial statements for non-profit, and for-profit (non-public) clients with and without staff. A strong candidate will possess proven job management skills and be an excellent communicator with supervisors, staff and clients. Hybrid Schedule available!
Required Skills & Experience:
·         Bachelor's degree in accounting or a related finance degree
·         Minimum 2 years auditing experience in a public accounting setting
·         Licensed CPA in the US, or aspiring CPA candidate
·         Good familiarity with GAAP reporting standards and FASB
·         Ability to think creatively to make recommendations regarding improving operations of the client.
·         Be a reliable team member, willing to help in other areas when needed.
·         Strong communicator, both in writing and verbally
·         Excellent organization and time management skills, ability to handle multiple priorities
·         Proficiency in Microsoft Office (required), QuickBooks and ProSystem fx Engagement (desired)
Job Type: Full-time
Work Location:
·         Able to base position out of any of our offices
·         Hybrid available depending on candidate's on experience level; schedule would be coordinated with your manager based on current work project's and client needs.
Education:
·         Bachelor's (Required)
Experience:
·         Auditing: 2 years (Required)
License/Certification:
·         CPA license (Preferred)