Billing/Accounts Receivable Specialist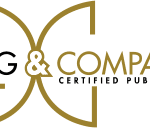 Website Gosling & Company , P.C.
CPA Firm with over 75 years of experience.
Duties/Responsibilities:
·  Billing and account updates to clients, including rebills.
·  Maintain an accurate record of client accounts and outstanding balances
·  Apply AR Receivables to appropriate clients.
·  Address and solve client questions and issues
·  Create WIP sheets
·  Provide regular, accurate reports of data; including that pertaining to billing, new/lost clients, Lacerte, etc.
·  Maintenance in firm software systems (contact info, set up new client, etc)
·  Depreciation charges
·  Print and stuff Tax Organizers.
·  Other financial/accounting duties assigned as needed.
Being a small firm allows us to have flexibility in scheduling, cross-training, work-life balance, personalized client service, and a strong team environment. Full time position with benefits, flexibility and excellent opportunities for advancement and professional growth. Compensation commensurate with experience.
Required Skills/Abilities:
·         The ideal candidate must have excellent accounting skills as well as deep organizational skills.
Ability to think creatively to make recommendations regarding improving operations of the client.
Be a reliable team member, willing to help in other areas when needed.
Strong communicator, both in writing and verbally
Excellent organization and time management skills, ability to handle multiple priorities
Proficiency in Microsoft Office (required), QuickBooks (desired)
Supervisory Responsibilities: None
Education and Experience:
Bachelor's degree in accounting or a related finance degree preferred but not required.
Minimum 2 years' experience in billing or accounts receivable.
·         Excellent interpersonal and communication skills
·         Incredible attention to detail
·         Proficiency in Microsoft Excel and ERP software