Client Services Specialist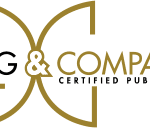 Website Gosling & Company , P.C.
CPA Firm with over 75 years of experience.
The Manchester location of Gosling & Company, PC (GCPC) is actively seeking a full or part-time Client Services Specialist to aid with client payroll and bookkeeping tasks, payroll and sales/use tax deposits, quarterly and year-end payroll and sales/use tax report filing including informational returns.
GCPC is an established Northeast Iowa CPA firm with more than 75 years of providing professional service.  GCPC offers the following:
*  Excellent compensation
*  Generous benefits package
*  Great working environment
*  Schedule flexibility
An ideal candidate would possess QuickBooks Pro designations for both desktop and on-line versions, have 2 to 5 years of experience with payroll and bookkeeping tasks using QuickBooks and have great customer services skills.