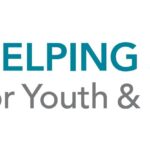 Website Helping Services for Youth & Families
Do you enjoy working with the youth and community members? We are looking for someone positive, motivated, and organized. We work with youth, communities, businesses, law enforcement, and schools on substance use prevention to promote healthy choices and create community-level change. Training will be provided. This full-time position will coordinate a Drug-Free Communities grant in Delaware County with an office based in Manchester. Please send your resume and cover letter to Jen Stolka, Director of Prevention Services jstolka@helpingservices.org Position is open until filled.
Qualifications Full-time position with 100% of the time dedicated to the Drug-Free Communities grant. The salary will be based on experience. Classified as Exempt.
BA/BS in Social Work, Psychology, Nursing, Health Promotion, Education, or a related field. Certified Prevention Specialist or willing to become certified within 2 years of the date of hire. Ability to work flexible hours including evenings and weekends when needed. Ability to travel in the service area, overnight within the State of Iowa, and nationally for training. Strong oral, written, and interpersonal skills including public speaking. Proficient in basic computer skills. Ability to exercise sound judgment and leadership in a variety of situations. EOE. ADA compliant.