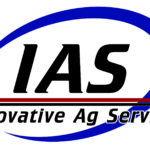 Website Innovative Ag Services
Growing Relationships to Maximize Success!
Primary Objective:  To provide quality customer service of facility & equipment repair for the benefit of IAS locations in an efficient and safe manner.
Major Accountabilities:
The following duties are typical for this job.  These are not to be construed as exclusive or all inclusive.
Report to assigned workplace at time specified; report late arrivals or absences to supervisor prior to start time.
Mobile maintenance team member to provide repairs and improvements to company- wide buildings, large equipment or capital projects.
Maintain required licenses, physicals, etc. necessary to perform job requirements.
Accurately fill out work orders, job tickets, and track hours worked on projects.
Participate in safety and job related training programs.
Follow company policies and procedures regarding safety and conduct.
Create a positive, professional image to customers and community.
Able to cross train in mechanic duties and responsibilities.
Accept and carry out other assigned duties given by regional manager.
Knowledge, Skills, Abilities:
Mechanical aptitude including basic understanding of millwright, mechanical, hydraulics, and electrical  systems and knowledge of various machines and tools including their design, use, repair, and maintenance.
Displays a high level of initiative, effort, and commitment towards completing assignments efficiently.
Ability to communicate information or ideas effectively in written or oral form.
Ability to deal with change effectively, and work on multiple tasks concurrently.
Possess math skills when performing basic operations.
Possess strong welding and fabrication skills.
Ability & knowledge of the truck and trailer mechanic or willing to learn service work and light repairs.
Class A CDL or willingness to obtain a Class A CDL.
Physical Requirements/Environmental Adaptability:
Requires static strength to lift, push, pull, or carry objects with a minimum weight of 50 pounds.  Also flexibility to bend, stretch, twist, or reach with your body, arms, and/or legs.   Also trunk strength and ability to use abdominal and lower back muscles to support part of the body repeatedly or continuously over time.  Some tasks involve repetitive motion.
Willing to climb to high heights including grain legs and grain bins.
Agricultural Environment – Possible exposure to seasonal weather, outdoor conditions, and agriculture products.
·    Personal Protective Equipment may be required for some tasks.