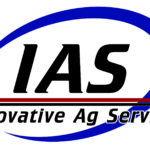 Website Innovative Ag Services
Growing Relationships to Maximize Success!
Come and work at our brand new location in Masonville!
We offer incredible benefits including:
Medical, dental, vision and life insurance
401k and pension
Wellness incentive program
Tuition reimbursement and more!
Innovative Ag Services is currently recruiting a Location Manager for our new facility in Masonville, IA. Work with a established, experienced staff to grow this new facility. IAS ranks as one of the top agricultural cooperatives in Iowa.
Primary Objective:  To provide the leadership and management needed for growth and effective operations of the location for the benefit of IAS and its members.
Major Accountabilities:
The following duties are typical for this job.  These are not to be construed as exclusive or all inclusive.
Recruit, hire, and train all fulltime location personnel when necessary.
Supervise location operations and efficient distribution of farm supply products.
Safekeeping of location's physical product inventory and accurate accounting thereof.
Maintain location hours to meet seasonal demands.
Manage labor and variable expenses in the location's cost of operations.
Determine the best use of marketing strategies available for our customers and coordinate with our grain department personnel to promote those strategies.
Gain in market share growth of bushels purchased annually.
Control location inventories to meet seasonal demand.
Maintain location's assets effectively; supervise maintenance program.
Provide a level of customer service that promotes growth in sales and purchases.
Manage grain facility operations and quality control; maximize blending opportunities.
Effective communications with marketing teams to accomplish volume goals.
Completion of inter company and regulatory requirements on a timely basis.
Manage location's accounts receivable loss to less than .1% of sales.
Practice and enforce safety policies and procedures; minimize lost time accidents.
Maintain a clean and organized facility.
Accept and carry out other assigned tasks.
Knowledge, Skills, Abilities:
Knowledge of and experience in agricultural sales and retail management, including areas of feed, fertilizer, and grain.
Mechanical aptitude including basic understanding of mechanical, hydraulics, and piping systems and knowledge of various machines and tools including their design, use, repair, and maintenance.
Displays a high level of initiative, effort, and commitment towards completing assignments efficiently.
Ability to communicate information or ideas effectively in written or oral form.
Ability to organize, deal with change effectively, and work on multiple tasks concurrently.
Microsoft Office suite programs, including Word & Excel.
AS400 computer operation
Physical Requirements/Environmental Adaptability:
Requires static strength to lift, push, pull, or carry objects with a minimum weight of 50 pounds.  Also flexibility to bend, stretch, twist, or reach with your body, arms, and/or legs.   Also trunk strength and ability to use abdominal and lower back muscles to support part of the body repeatedly or continuously over time.  Some tasks involve repetitive motion.
Agricultural Environment – Possible exposure to seasonal weather, outdoor conditions, and agriculture products.
Personal Protective Equipment may be required for some tasks.