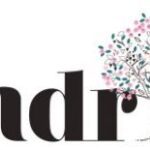 Website Kendrick, Inc.
Kendrick, Inc.
Job Summary:
The Printer Operator will produce printed objects and materials using assigned printing machinery.
Supervisory Responsibilities:
None
Duties/Responsibilities:
Operates printing machinery.
Determines quantities required for print job.
Matches colors for print job per job request.
Aligns and configures machinery.
Inspects random production samples to evaluate quality of printings.
Maintains inventory of supplies needed to operate printing machines.
Troubleshoots issues with printing machine and makes basic repairs.
Performs routine maintenance on printing machines.
Drafts and submits reports for daily production totals.
Maintains a clean area around printing machinery.
Handling planning and prep work in an efficient manner.
Working safely and using all required Personal Protection Equipment (PPE).
Keeping work area clean and organized.
Working cooperatively with coworkers in a professional and respectful manner.
Other duties as assigned.
Required Skills/Abilities:
Ability to operate or to quickly learn to operate printing machines and related software.
Ability to follow instructions.
Excellent organizational skills and attention to detail.
Attention to detail.