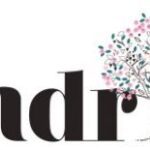 Website Kendrick, Inc.
Kendrick, Inc.
Job Overview
Our wooden sign manufacturing company is seeking dedicated individuals who always show up for work on time. We are a fast-paced and rapidly growing team and need to fill these jobs immediately, so it is important for new hires to hit the ground running. This person is expected to work well and efficiently with others and individually to produce components by assembling parts and sub-assemblies. Must demonstrate total commitment to outstanding customer service. No prior experience required, must be willing to learn.
First shift hours are Monday-Friday 5am-1:30pm. Some overtime required during busier time of year which is usually in the months between June-January. When doing overtime the schedule is usually 5am-3:30pm.
Job Duties include but are not limited to:
Assemble and manufacture wooden home decor signs. Tasks may include chopping lumber to length, assembling boards together to make a plank, hand painting the boards, running a printer, mitering lumber, assembling frames, assembling sign parts, packaging, and shipping. These tasks include the operating of equipment such as miter saws, staple guns, and chop saws.
Kendrick Home is one of six companies under the Kendrick, Inc. brand and is affiliated with Kendrick Forest Products in Edgewood.
Responsibilities and Duties
Prepares work to be accomplished by studying parts lists; gathering parts, subassemblies, tools, and materials.
Positions parts and subassemblies by using templates or reading measurements.
Assembles components by examining connections for correct fit; fastening parts and subassemblies.
Verifies specifications by measuring completed component.
Resolves assembly problems by altering dimensions to meet specifications; notifying supervisor to obtain additional resources.
Keeps equipment operational by completing preventive maintenance requirements; following manufacturer's instructions; troubleshooting malfunctions; calling for repairs.
Maintains safe and clean working environment by complying with procedures, rules, and regulations.
Maintains supplies inventory by checking stock to determine inventory level; anticipating needed supplies; placing and expediting orders for supplies; verifying receipt of supplies.
Conserves resources by using equipment and supplies as needed to accomplish job results while maintaining minimum waste.
Documents actions by completing production and quality forms.
Contributes to team effort by accomplishing related results as needed.
Qualifications
Contributes to team effort by accomplishing related results as needed.
Attention to quality and pride in workmanship.
Good use of judgment and decision-making skills.
Experience in or willingness to learn operation of hand and power tools and small equipment in a safe manner.
Ability to keep a fast pace while not sacrificing quality.
Willingness to work in a total team environment, comfortable with repetition yet adaptable to change in position, process, product, procedure, etc., positive attitude, willingness to share and implement new ideas.
Ability to commit to flexible schedule and prompt arrival for shifts.
Must to be able to work on your feet and lift up to 50lbs.
No prior experience necessary but is appreciated. Must be open to on-the-job training.
Computer skills.
Interview Process
We typically do what we call a "Working Interview". It is where you come and get the opportunity to actually do the work that you would be hired for. It gives you the chance to test it out and make sure that it is the type of work that you'd enjoy, but also gives us a chance to evaluate your skill set. They are typically four hours long and they are paid. After the four hours of working interview, it is followed up with a conversational interview. This can range anywhere from 15-30 minutes. Since it is a paid interview, paperwork must be filled out so you would be required to bring along a drivers license and social security card. Or other forms of identification that can be discussed when setting up the interview. The start times for these interviews are usually Monday-Friday 7am-11am. Times and length can vary and be discussed prior to lining it up. Feel free to call if you have questions on the interview process.
Job Types: Full-time, Part-time, Temporary