West Delaware
recognized as a blue ribbon school
West Delaware County Community School District is a pre-K-12 public school district housed in the city of Manchester and serving the communities of Dundee, Greeley, Manchester, Masonville, and Ryan. We are a rural district of 1,442 students, with approximately 1,100 students bused daily.  West Delaware was named a US Department of Education Blue Ribbon High School two years ago.
West Delaware is a progressive district that offers all-day everyday kindergarten, an alternative kindergarten program, a middle school operating with a true middle school philosophy, a high school that is on block scheduling and an alternative high school program. Our dedicated employees direct a host of successful academic programs including special education and talented and gifted.  Buildings at all levels are equipped through fiber optic hook-ups with Internet access for communication and research (one outlying kindergarten and pre-kindergarten building is hooked up to fiber at the high school through phone lines.)
We invite you to visit some of the more specific Internet Web Sites listed on the West Delaware home page at www.w-delaware.k12.ia.us. Thanks for visiting!
For the past five years, our staff has been working on curriculum alignment, assessment, and staff development with the goal of improving student achievement. This involves accurate assessment, with re-teaching opportunities available to students who need them. While there is still work to be completed, we are encouraged by the gains made in student learning. We have an ongoing review and revision of curriculum in all areas and dedicated staff members who work to help every student succeed.
We are also spending time and resources to improve all facets of technology in the system. Our students and parents can access student grades on line at any time, not just at conferences. Many of our staff are developing web pages for their academic, coaching, and sponsor areas. We continue to search for other ways to use technology to improve both internal and external communication and student performance.
West Delaware has 65 interactive whiteboards, 130 iPads, and numerous document readers, permanently mounted LCD projectors and other technology resources.
We have a very strong dual enrollment program, with a wide variety of courses. Last year we offered 21 dual credit courses, through which students earned 1611 credits at an estimated tuition savings of $901,000.  Overall, 50% of our students earn college credit in a given year.  80% of Seniors earn college credit.
Currently we offer five specific and clearly delineated Career Pathways whereby students can earn credits toward a specific program while in High School and finish the program on a faster track at NICC.  These include Engineering Careers, Automotive Careers, Business Careers, Manufacturing Careers and Agriculture Careers.
Middle School
Football
Basketball
Track
Cross-Country
Wrestling

Volleyball
Kid Witness News
Memory Book Staff
Peer Helpers
Show Choir
Boys Chorus
Girls Chorus

5th and 6th Grade Chorus
Concert Band
Marching Band
Mid-Hawk Jazz Band
5th and 6th Grade Band

High School
Football
Basketball
Soccer
Track
Cross-Country
Wrestling
Softball
Baseball
Volleyball
Golf

Bowling
FFA
FBLA
Speech
Drama
Youth Association for Disabled Citizens

Award Winnning Music Programs
Show Choir
Concert Choir
WD Forte
Crescendo
Concert Band
Marching Band
Jazz Band
Recent State Tournament Qualifiers
Football – 2012
Softball – 2014, 2012, 2011, 2007 Champs
Baseball – 2008, 2007 Champs
Wrestling – 2012
Track – 2012
Volleyball – 2014, 2012
Cross Country – 2007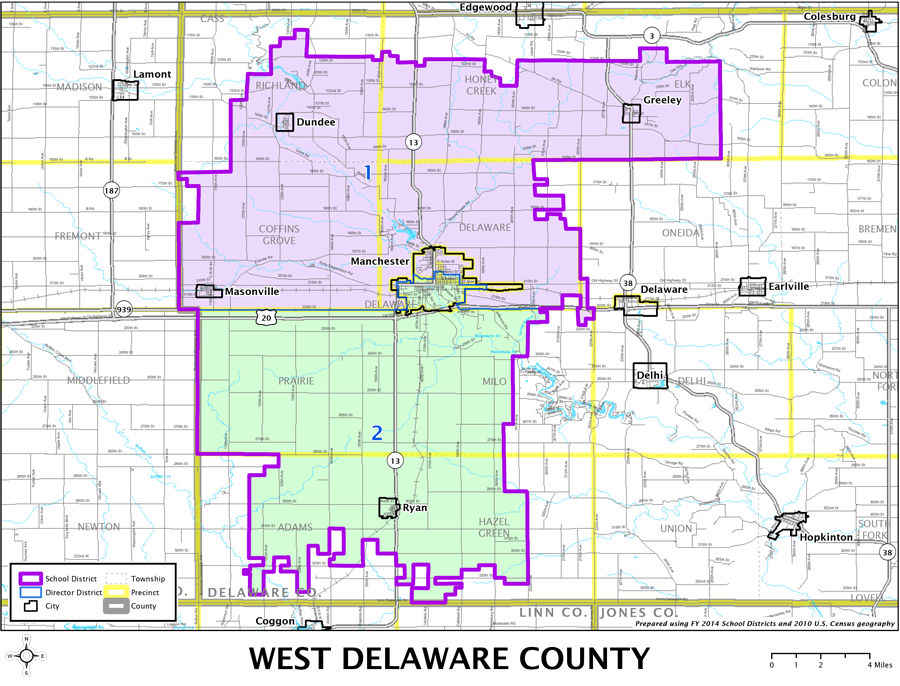 Go Hawks!
20:1 Student/Teacher Ratio
Regional Medical Center
is a 25 bed acute care hospital located in Manchester, Iowa. Services provided include inpatient care, obstetrics, criical care, outpatient specialty clinics, surgical, laboratory, radiology, cardiac rehabilitation, physical therapy, home healthcare, hospice and a counseling center.
Specialty Clinic
Specialists from Cedar Rapids, Dubuque, Waterloo, and Iowa City provide services in the clinic, including:
Audiology
Cardiology
Endocrinology
General Surgery
Nephrology
Neurology

OB/GYN
Oncology
Ophthalmology
Oral Surgery
Orthopedic
Otolaryngology

Pathology
Podiatry
Pulmonology
Radiology
Rheumatology
Urology
Regional Family Health offers 21 providers.
Chiropractic
Dunn Chiropractic
Manchester Chiropractic
Back to Health Chiropractic
Dr. Krista Berryhill
Manchester Dental, P.C.
Advanced Eyecare Association of Eastern Iowa
Manchester Family Vision
Physical Therapy Solutions
Fitness
Lincolnwood Assisted Living, Edgewood
Edgewood Convalescent Home