Manchester is the Delaware County seat located on Iowa Highway 13 and 4-lane U.S. Highway 20, with a population over 5000. Manchester is often referred to as the "heart of the golden triangle"-that is, an equal distance between Cedar Rapids, Dubuque and Waterloo. Manchester filed for incorporation in 1866. Originally the community was called Burrington, however to avoid confusion with Burlington, the post office named the community Manchester.

Manchester, located in an agricultural area, provides many opportunities. There are 15 industrial manufacturers in Manchester and an additional 15 in Delaware County providing employment to 2,190 people. Among the major industries are, lead acid batteries, dump bodies, aviation instrumentation, construction equipment attachments, truck equipment installation, and specialized trailers.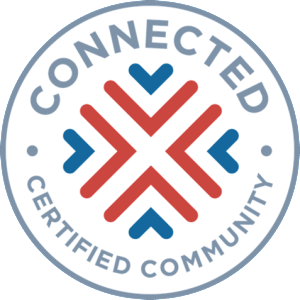 Manchester is proud of the strong business and retail sector with an excellent variety of stores and services providing a complete shopping area. The public library has a children's department, genealogy room, public computers with access to the Internet, the library also hosts the ICN. The community and surrounding area enjoys a Recreation Center, an aquatic center and an expansive baseball-softball complex. Other recreation is available through, golf courses, tennis courts, pickleball courts, whitewater park, bike & walking trails, movie theater, bowling and several beautiful parks.
Health care is provided at the Regional Medical Center with emergency medical treatment available including air flight. Long term nursing care and assisted living facilities are available. Educational needs are met through a private grade school (preschool-6th grade), public grade and high school, community college center. Many other colleges and trade schools are located within an hour drive. Visit our web site at www.manchester-ia.org