In 1852 George M. Earl came to what is now named Earlville. Earl, his wife and family settled near a heavily wooded area near a spring. Earlville was at one time known as Nottingham (after a stockholder in the railroad). The government later changed the name because of conflict with another community by that name.
Earlville is located just off US Highway 20 in the eastern section of Delaware County with a population of nearly 900. A community center is available for rental by contacting the City Clerk. Businesses include agricultural, auto, construction, financial and insurance services, health and beauty, manufacturing, plumbing-heating and electrical and real estate.
Recreation activities include social activities and athletic groups and a public swimming pool and a raceway southwest of Earlville.
Ruth Suckow Memorial Library
Hours:
Monday and Friday; 1 – 5 p.m.
Wednesday; 9:00 a.m.-12:00; 1:00-5:00 p.m., 6:00-8:00 p.m.
Saturday: 9:00 a.m.-12:00
Librarian:
Laurie Boies
563 923-5235
Library board meets 4th Monday of each month at 6:30pm at the library.
Board members:
President: Carolyn Brooks, Vice:  Karen Nieman, Karen Dabroski, Mary Sue Schultz, Carmen Henney.
The Library has a summer reading program, board game day and a children's reading hour.
In addition to the summer reading program, children's reading hour, they also do an annual Fall Wine Tasting event in November.
Correspondent:
Carolyn Brooks, 563-923-2016 or [email protected]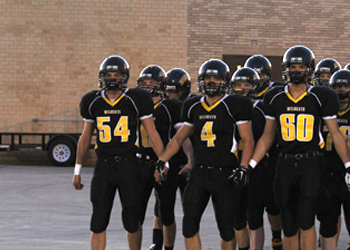 Maquoketa Valley
Earlville Elementary: 213 Stow Street, Earlville, IA
Phone: (563) 923-3225
Learn More
Earlville United Parish
Contact:
11 N. West St.
Phone 923-5460 or 923-2312 (parsonage)
St. Joseph Catholic
Contact:
307 Mary St.
Phone 923-3135
Parks
Ruth Suckow
Pool Park
Conrad Park
Plum Creek Park
Community Activities
Easter Parade City Wide Garage Sales (Spring & Fall) St. Joseph's Family One Pitch Softball Tournament (August) Clean up Day: spring
Annual Dinner Theater
Santa Claus & Candy give-away
Thanksgiving Dinner: for new residents Sunday before Thanksgiving
Lord's Acre Day
Group Activities
Welcome Wagon: 923-2312
American Legion: 923-2671
Senior Meals: 923-5705
Girl Scouts: 923-5785
Boy Scouts: 923-6345
4-H: 923-5845
Karate Club: 923-5775
Little League: 923-3215
Basketball: 923-5885
Soccer: 923-6335
Swimming pool: 923-5355