Hopkinton is located along Highway 38 between Monticello and Delhi. It is approximately 20 miles from Manchester, Dyersville and Anamosa.  40 miles from Dubuque and Cedar Rapids. Hopkinton has been the home of the Delaware County Historical Museum Complex and is centered around the former Lenox College. The beautiful campus and buildings are listed on the National Register of Historic Places in America. The centerpiece of the campus is the Civil War Monument, dedicated November 17, 1865.
We are fortunate to have our own elementary school; Johnston Elementary, which consists of kindergarten through 5th grade students. Seventh through 12th grade attend high school in Delhi at Maquoketa Valley High. The welfare of the community is overseen by an excellent fire, ambulance, medical office, library, parks and recreation (swimming pool, play grounds, ball diamond, and shelters), agricultural businesses, feed stores, Citizen's State Bank,  auto repairs, auto body repair and paint shop, several gas/convenience stores, recycling business, bar/restaurants, carpenters, ceramics, beauty shops, and day care facilities. We are also fortunate to have our own local weekly newspaper, the Delaware County Leader.
Visit: http://hopkintoniowa.org
Hopkinton Public Library
110 First Street S.E.
P.O. Box 220
Hopkinton, IA 52237-0220
Librarian:
Carolyn Wilson
Hours:
Tuesday 1-5p.m.
Wednesday 1-8:30p.m.
Friday 9a.m.-1p.m.
Saturday 8:30a.m.-12:30p.m.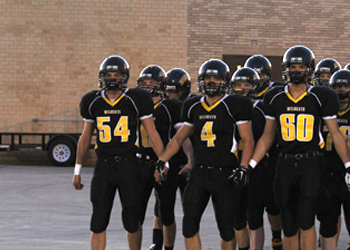 Maquoketa Valley
Hopkinton Elementary: 131 Culver Rd SW, Hopkinton, IA
Phone: (563)-926-2701
Learn More
St. John's Lutheran Church
107 Carter Street S.W.
Hopkinton, IA 52237
Pastor:
Paul Finger
Hopkinton Community Church
107 Third St. N.W.
Hopkinton, IA 52237
St. Luke's Catholic Church
206 First St. S.E.
Hopkinton, IA 52237
Father:
Father John Kremer

Services Offered
police
fire
ambulance
medical office

library
parks and recreation
swimming pool

play grounds
ball diamond
shelters
Business District
agricultural businesses
feed stores
bank
auto repairs

auto body repair
paint shop
gas/convenience stores
bar/restaurants

carpenters
ceramics
beauty shops
day care facilities