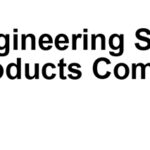 Website Engineering Services & Products Company(ESAPCO)/FarmTek
IMAGINE THE POSSIBILITIES. REALIZE YOUR POTENTIAL
Position Details:
A successful candidate will be responsible for designing and developing a broad array of structural and agriculture related products to meet specific customer needs. This position requires a demonstrated proficiency in 3D design software (SolidWorks preferred) which will be used extensively in this position. This person would be responsible for producing quick and accurate drawings and models and delivering projects on time. Must be able to manage complex projects including researching, designing and/or developing methods and materials which will increase operational efficiency. Position requires strong analytical ability with emphasis on problem solving. Must be able to analyze a problem, recommend a solution and drive the implementation.
Essential Duties and Responsibilities include the following. Other duties may be assigned.
Participate in project calls and meetings to understand the needs of a customer
Utilize CAD software tools to create building blueprints including overall layouts and all relevant construction details.
Utilize CAD modeling to develop new components and products, create part and assembly drawings for manufacturing.
Develop practical solutions to unique challenges posed by a customers requirements.
Providing creative ideas and cost saving ideas as a way to improve product design.
Work with manufacturing personnel, both internal and external to improve design details
Review existing designs and templates for accuracy.
Work on multiple projects while remaining highly organized.
Ideal Applicant Possesses:
Knowledge of and experience with 3-D modeling software, SolidWorks experience preferred.
Associates degree or related experience.
Experience in CAD and product development is preferred.
Strong communications skills
Ability to prioritize and meet deadlines.
High initiative with good communication skills and attention to detail.
Well-rounded technical and business skills, accountable, flexible.
Ability to work with minimal direction and work through design issues both individually and as a team member.
Proficient skills in Microsoft Word, Excel, and Outlook.
Qualifications
To perform this job successfully, an individual must be able to perform each essential duty satisfactorily. The requirements listed below are representative of the knowledge, skill, and/or ability required. Reasonable accommodations may be made to enable individuals with disabilities to perform the essential functions.
Proficient in AutoCAD or SolidWorks or other related 3D rendering software
Strong MS Office Skills and Internet web browsers
Strong interpersonal skills and customer service skills
Detail oriented and results oriented
Candidate must be able to multi-task and be able to prioritize
Must have a professional attitude
Ability to learn quickly and adapt to changes in workflow procedures
Adhere to quality standards to maintain consistency in product delivery.
Ability to follow instructions.
Education and/or Experience
Associate Degree or equivalent combination of education, related experience or training.
Language Skills
Must have the communication skills appropriate for the job. Excellent written and verbal communication skills. Ability to read and interpret documents such as safety rules, operating instructions, and procedure manuals. Ability to write routine reports and correspondence. Ability to speak effectively before groups of customers or employees of the organization.
Mathematical Skills
Ability to add, subtract, multiply, and divide in all units of measure, using whole numbers, common fractions, and decimals. Ability to compute rate, ratio, and percent and to draw and interpret bar graphs.
Reasoning Ability
Ability to apply common sense understanding to carry out instructions furnished in written, oral, or diagram form. Ability to deal with problems involving several concrete variables in standardized situations.
Physical Demands
The physical demands described here are representative of those that must be met by an employee to successfully perform the essential functions of this job. Reasonable accommodations may be made to enable individuals with disabilities to perform the essential functions.
While performing the duties of this Job, the employee is regularly required to stand; walk; use hands to finger, handle, or feel; reach with hands and arms; climb or balance and stoop, kneel, crouch, or crawl. The employee is frequently required to talk or hear. The employee is occasionally required to sit. The employee must regularly lift and /or move up to 25 to 50 pounds.
Work Environment
The work environment characteristics described here are representative of those an employee encounters while performing the essential functions of this job. Reasonable accommodations may be made to enable individuals with disabilities to perform the essential functions.
While performing these job duties, the environment will be mostly in an office environment but could be exposed to warehouse or production areas where the noise is moderate. Could be exposed to outside elements from time to time.