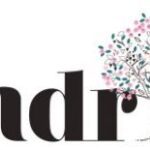 Website Kendrick, Inc.
Kendrick, Inc.
Kendrick Forest Products is the largest producing sawmill in Iowa. We are seeking a passionate and experienced diesel mechanic to add to our team to maintain our fleet of trucks, log trucks, and other equipment in accordance with company and industry standards. The Diesel Mechanic is responsible for running diagnostics on vehicles and collaborate with other team members to meet company goals. Overtime and some weekends required. Pay based on education and experience. We operate in a fast-paced environment. We offer a great work schedule, a comprehensive benefit package and competitive wages, a positive work environment, and the opportunity to be a part of a highly motivated team that also likes to have fun. Kendrick Forest Products is one of five companies in Edgewood that is under the Kendrick, Inc. brand of family owned and operated businesses.
Responsibilities:
Perform minor and major repairs on trucks and trailers.
Inspect vehicles for mechanical items and safety issues.
Conduct regular maintenance on trucks and trailers including inspection, tire rotation, and oil changes.
Work with the fleet and supervisors to prioritize and schedule maintenance work.
Maintain parts inventory and cleanliness of shop.
Collaborate with repair team to diagnose problems with vehicles and plan repairs.
Perform regular diagnostic tests on trucks.
Maintain accurate records of each repair performed.
Skills:
Proven work experience as a diesel mechanic
Strong troubleshooting abilities
Physical ability to lift 50 pounds and occasionally up to 100 lbs.
Excellent oral and written communication skills along with attention to detail
Computer skills
Adaptability and foresight to handle unexpected situations(traffic, weather conditions etc)
Able to work alone or with others and manage time to meet company goals
Valid truck driving license, CDL: 2 year (preferred)
Job Type: Full-time
Salary: Based on education and experience
Benefits:
401(k)
401(k) matching
Dental insurance
Employee discount
Flexible schedule
Flexible spending account
Health insurance
Health savings account
Life insurance
Paid time off
Retirement plan
Vision insurance
Experience level:
3 years
Schedule:
Day shift
Monday to Friday
Overtime
Weekend availability
Education:
High school or equivalent (Preferred)
Experience:
Diesel engine repair: 3 years (Required)
License/Certification: